KEYNOTE TALKS
We are glad to include in our program the keynote speeches given by Joseph Sarkis, Franz Haas, Florian Schupp, and Andreas Loacker.
See all details below.
KEYNOTE 1: The Circular Economy MAY help build resilience and sustainability. But it won't be easy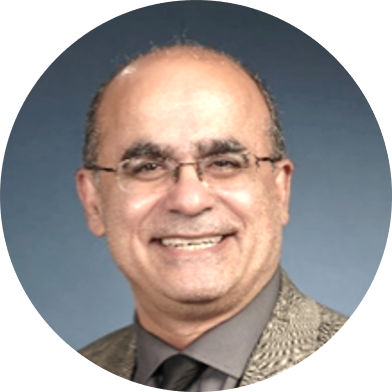 Speaker: Joseph Sarkis
Joseph Sarkis is a Management professor within the Business School at Worcester Polytechnic Institute (WPI). He earned his Ph.D. from the University of Buffalo. His scholarly interests include Environmental Sustainability, Technology, Operations and Supply Chain Management. Dr. Sarkis has authored over 500 publications appearing in a wide variety of outlets. Editorial positions include many leading journals in Operations, Transportation, Supply Chain, and Sustainability Management. Prof. Sarkis has been recognized as a Highly Cited Researcher for each year from 2015-2022 by Web-of-Science. He is also an international program coordinator for the Greening of Industry Network along with the Springer-Nature Greening of Industry Networks book series co-editor. He is co-chair of the Future Earth Circular Economy Working Group. Joe has been recognized as one of the most influential global scholars in general business and management—as well as the fields of supply chain management, corporate sustainability, operations research, and sustainable supply chains.
Supply chain resilience and sustainability have been viewed as important socio-economic systems concerns. To help address these issues from a theoretical and practical perspective requires significant transdisciplinary effort and emphasis. A potential nexus of research themes around circular economy, technology, transportation, and logistics efforts can contribute to greater understanding and resilience and sustainability goal achievement. We will discuss how the resilience and sustainability is not only for social and environmental, but economic sustainability. The goal of this presentation is to provide some insights from some of our past and current research that provides guidance for successful future application and theory construction (academic contribution). There are many moving parts, making these parts work together is not easy, but it can be feasible under the right support and direction. I will touch upon a few areas that may require significant attention for us to truly be sustainable and resilient for many human generations. The presentation will likely raise more questions than answers. Its intention is to inspire the audience for action—for practitioners that attend—and for more knowledge development and understanding—for the academics. The circular economy is not a panacea, neither is technology, but they both can be helpful.
---
KEYNOTE 2: Sustainable production with focus on E-Mobility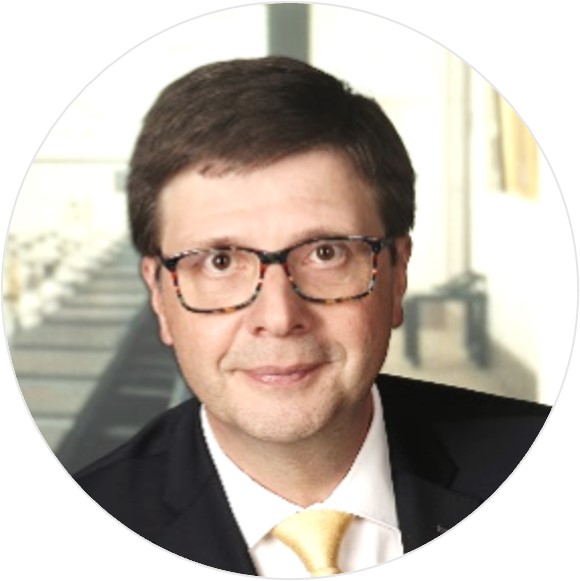 Speaker: Franz Haas
Franz Haas was born in Deutschlandsberg in 1966. After studying mechanical engineering and management and completing his dissertation on the subject of machine acceptance testing, he joined his family's mechanical engineering company as managing director in 1996. In addition, From 1997 he started as a lecturer for production and automation. With 2007 he began as a researcher and UAS professor at the University of Applied Sciences Campus 02. With 2013 Franz Haas was appointed as institute head and professor at the TU Graz. Numerous research projects on the topics of machining technology, robotics and smart factory were acquired and completed. Additive manufacturing and battery production were also established as new research focuses at the Institute of Production Technology. Since 2020, he has held the position of the Dean of Mechanical Engineering and Economic Sciences.
Digital transformation and sustainable management of all production factors are the key challenges for the design of production plants. A serious change is currently taking place in mobility. The number of electric vehicles is increasing rapidly and with it the need for new productions of battery cells, battery systems, fuel cells, hydrogen tanks and e-axles. Product development must take into account the regulatory framework of the circular economy, where highly automated lines not only handle the assembly but also the disassembly of the components at the end of their lifetime. The keynote not only shows the current state of the art for the fabrication of the e-mobility core components, but also takes a look into the near and long-term future. The projects of the Institute of Production Engineering for battery production and battery recycling as well as the Smart Factory of Graz University of Technology will be presented as examples of which production planning and automation methods must be used for the successful handling of the future challenges.
---
KEYNOTE 3: Xtreme purchasing – the future?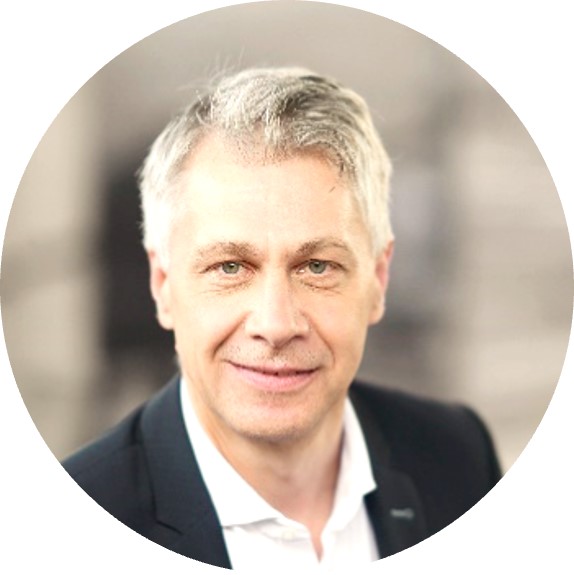 Speaker: Florian Schupp
Prof. Dr.-Ing. Florian Schupp is SVP Purchasing Automotive Technologies at the Schaeffler Group, Germany. He completed his PhD at TU Berlin on strategy development in purchasing and logistics. He integrates practical purchasing work with academic research together with several Universities such as Catania and Bolzano (Italy), University of Missouri St. Louis (USA), TU Berlin and the Constructor University Bremen (Germany). He is Adjunct Professor for Logistics at the Constructor University Bremen and teaches at the TU Berlin. His research fields are purchasing strategy, purchasing in nature, behavioral aspects, digitalization in purchasing, supplier innovation, parametric auctions integrating sustainability, working capital management. Florian Schupp is co-editor of several scientific books and member of the Advisory Board of BLG Logistics, Bremen, the Advisory Board of Xtronic, Böblingen and shareholder representative at SupplyOn, Hallbergmoos, all in Germany. He co-founded the non-profit platform 'Purchasing to go' and works on the new research stream 'Xtreme Purchasing'
Purchasing is confronted with new challenges such as digitalization, risk management and sustainability. But is this all? Do we really think purchasing in a consequent way? Do we really drive purchasing to a new opportunity-oriented level of perfection and effectiveness? My speech will take these points up and will show thought provocative items that conference participants could use for advancing the field. One big part is to learn from nature and there how nature is performing the purchasing task. Another element will be consequent efficiency gain by eliminating waste as waste is the basis for destruction. Decision making based on gamification considering parametric auctioning in the context of sustainable sourcing. Supply chain sourcing while redesigning supply chains as such and introducing the concept of 'Production to go' are more items to be discovered. Finally, I will show the opportunities that result out of consequent digitalization in purchasing by transporting the purchasing task into individual metaverses. All of this is forming the new research stream that I call 'Xtreme Purchasing'. The future.
---
KEYNOTE 3: Loacker's choices between technology and sustainability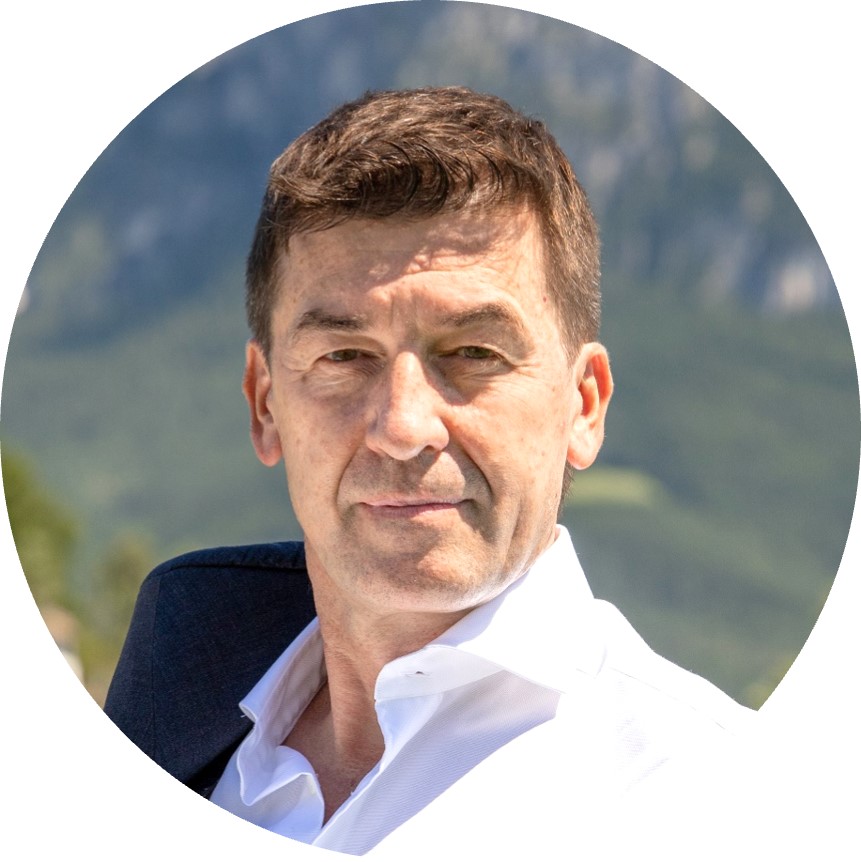 Speaker: Andreas Loacker
Andreas Loacker was born in Vienna on 8 August 1968. He graduated from the Central College of the German Confectionery Industry (Zentralfachschule der deutschen Süßwarenwirtschaft, ZDS) in 1996 as a certified industrial foreman. He then worked for several years in industrial companies in the packaging and food sector and gained practical experience in manufacturing processes, product optimisation and innovation as well as in corporate and project management. In 1989, at the age of 30, Andreas G. Loacker joined his parents' family business as the third generation and took over the management of the R&D department. With a great deal of commitment, visionary thinking and specialist knowledge, he successfully built up a competent organisation and implemented many new innovations, thus strengthening Loacker's market success. In addition to his professional activities, Andreas Loacker is also heavily involved in the Start Ups network and volunteers in various clubs and organisations, such as the Alpine Club Youth as an active member. In his free time, Andreas Loacker enjoys sports and regularly goes hiking, jogging or skiing in the great outdoors. Travelling with his family and discovering new cultures are also among his passions. He is the proud father of 5 children.